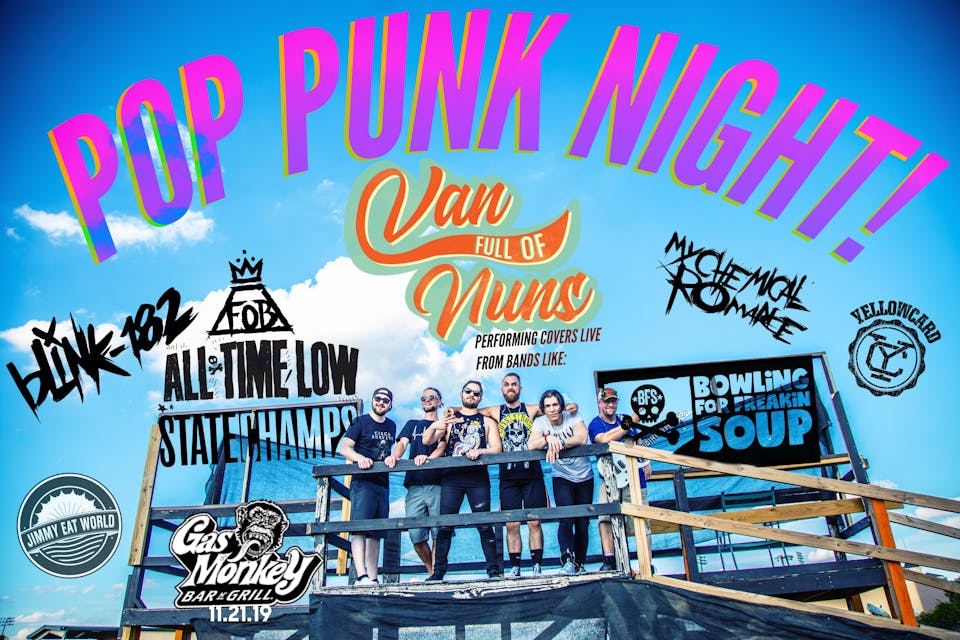 Van Full Of Nuns
Gas Monkey Bar N' Grill
$0.00 - $75.00
Sales Ended
POP PUNK NIGHT MONTHLY w/  Van Full Of Nuns. We'll have ticket giveaways, drink specials, and more!
Van Full of Nuns will be performing your favorite pop punk / emo hits from Blink-182, Sum 41, Bowling for Soup, Fallout Boy, Weezer, My Chemical Romance and many... MANY more!!!
FREE GENERAL ADMISSION!!!
If you haven't been to a POP PUNK NIGHT, this will be one to remember!!!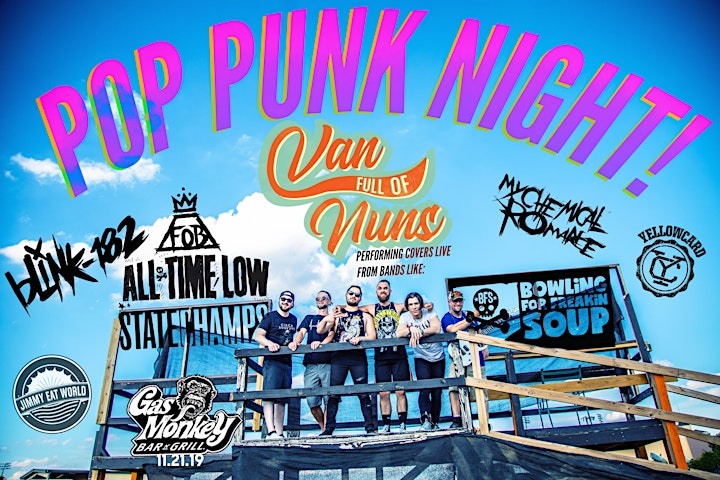 Venue Information:
Gas Monkey Bar N' Grill
10261 Technology Blvd E
Dallas, TX, 75220