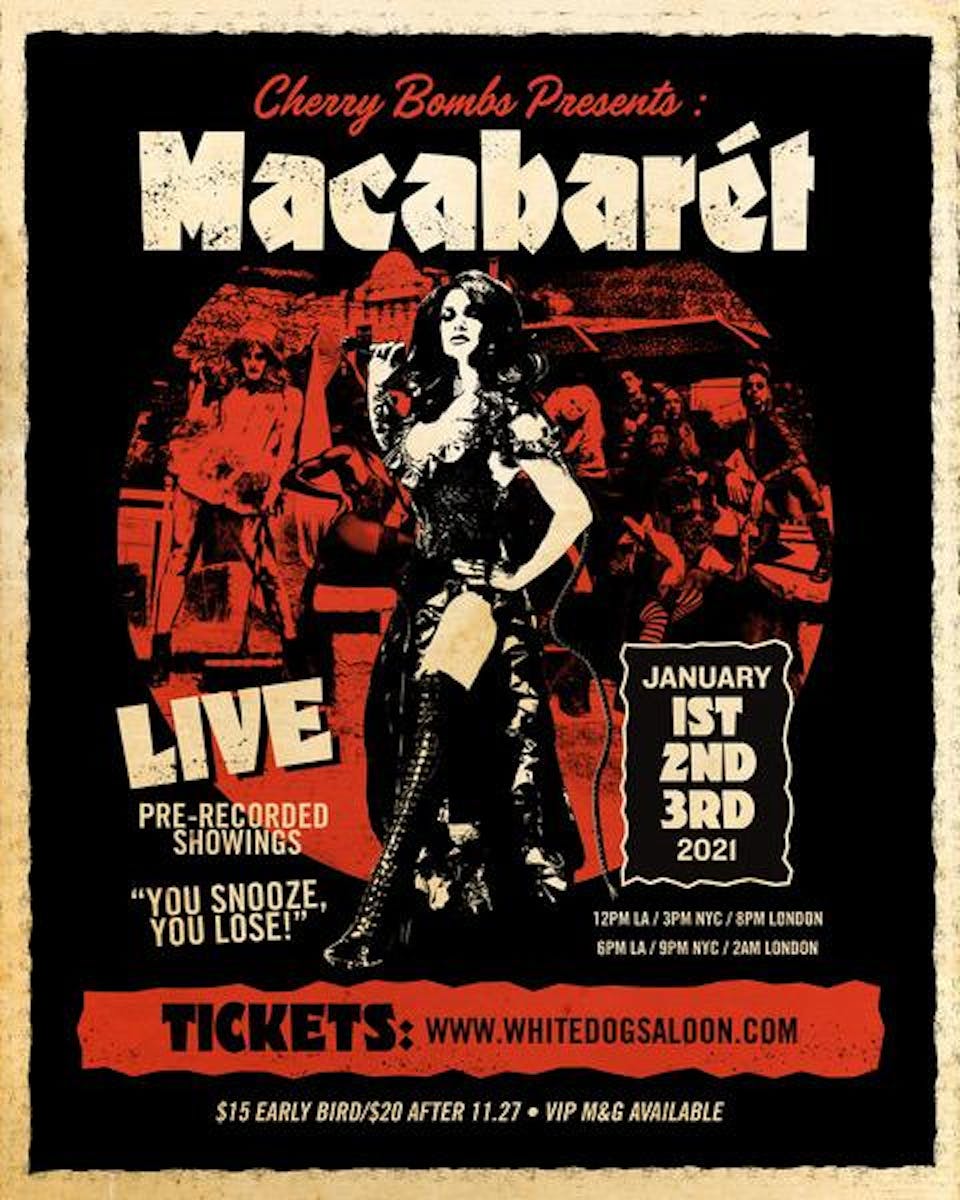 MACABARÉT Live Stream
$15.00 - $20.00
On Cherry Bombs Presents MACABARÉT - Live Stream
Cherry Bombs Presents
Join us for the virtual premier of CHERRY BOMBS presents MACABARÉT. A cinematic, next-step evolution of the The Cherry Bombs performance troupe already high-octane show, combining daring skill-sets in a framework of dance and rock n roll.
Visually stunning and sonically intense, 'Macabarét' follows the story of an out-of-luck man entangled in a delicious web of torment and retribution. When he finds himself stranded in the middle of nowhere, he makes his way to the unassuming White Dog Saloon, hoping for help. What he finds is a taste of his own medicine.
Individuals will have the opportunity to buy tickets for January 1, 2021- January 3, 2021, with two show times a day (One at 12pm PST and one at 6pm PST). Their ticket will give them a one-time viewing of the show. Tickets will be announced on Halloween weekend, with ticket purchases beginning October 29th, 2020. Each ticket purchased through your affiliate link will reward you $5, and those ticket sales will be recorded until the end of the show streams.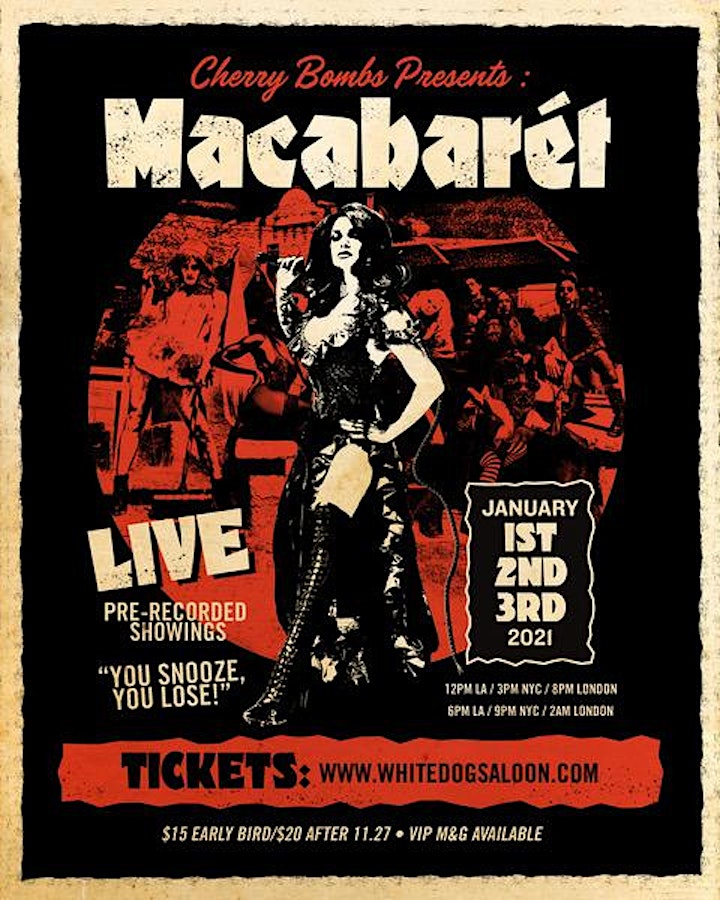 Venue Information: